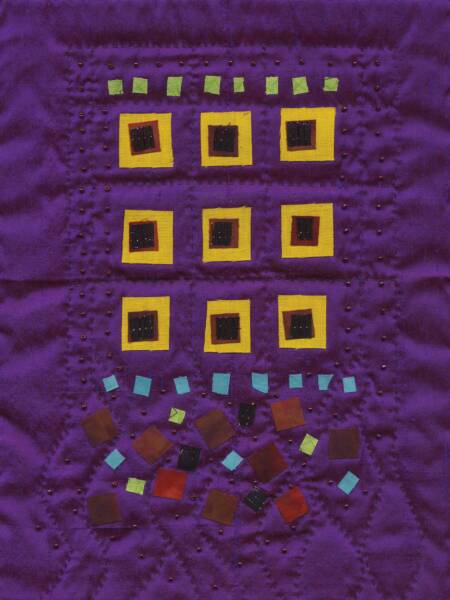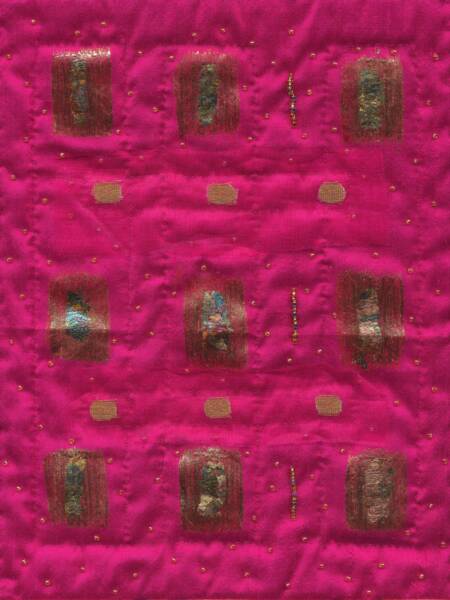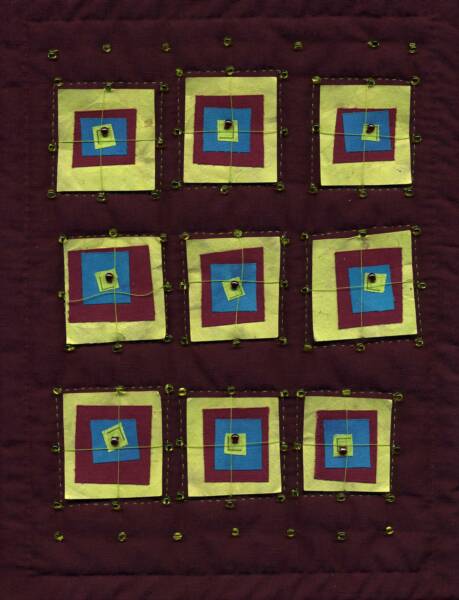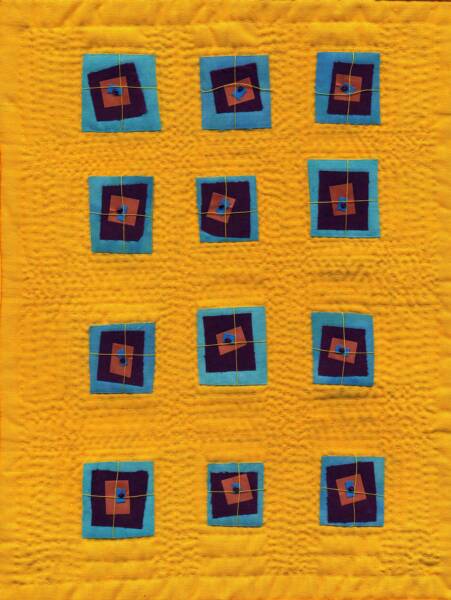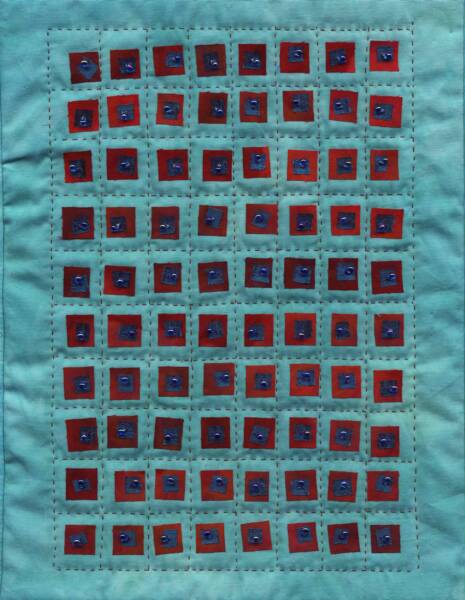 My name is Rachel Cochran. You can also visit my blog (Notes From the Basement at
www.rachelcochran.blogspot.com
) where you can follow my journey from making traditional quilts to making art quilts. Don't forget to check out Portfolio and Portfolio 2 for additional examples of my work.
Celestial Navigation II was shown in Form, Not Function at the Carnegie Center in New Albany, Indiana, from January - March 2011.

Celestial Navigation I was shown at the West Windsor Arts Council in Princeton Junction, New Jersey  from January - March 2011.